Under Fire is the sixth episode of the second series of Dad's Army, which was originally transmitted on Saturday 5th April 1969. It is currently one of three episodes absent from the BBC's archives.
The platoon arrest a suspicious gentleman whilst on fire watch, but the truth is soon revealed.
The platoon arrest a suspect agent, who insists on being a British citizen, despite his accent, and the fact that he has a dog called Fritz. He attempts to help them put out a fire in the church hall, and is then found to be Warden Hodges' uncle. He comments that he doesn't know how Britain will win the war, and Wilson agrees.
This episode is currently missing from the BBC's television archives after they wiped them to reuse the tapes. This is one of three Dad's Army episodes still missing from the archives. The other two are The Loneliness of the Long Distance Walker and A Stripe for Frazer. The radio versions still exists.
This episode was originally planned for transmission on 3rd February at 7:30pm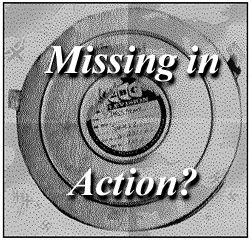 Ad blocker interference detected!
Wikia is a free-to-use site that makes money from advertising. We have a modified experience for viewers using ad blockers

Wikia is not accessible if you've made further modifications. Remove the custom ad blocker rule(s) and the page will load as expected.